The NEPTIS® RS module is a stand-alone multi-purpose synthesizer for the automated production of several simple [18F]fluoride-based radiotracers via nucleophilic synthesis that do not require HPLC purification.
The RS module was released to the market in 2014. Since then, 100+ modules have been installed worldwide. Numerous Marketing Authorisations with various [18F]fluoride-based compounds and a Medical Device authorisation (PMDA in Japan) have been granted with the RS module.
Download the brochure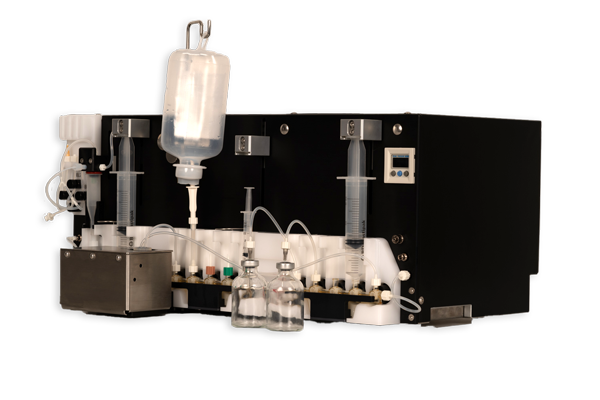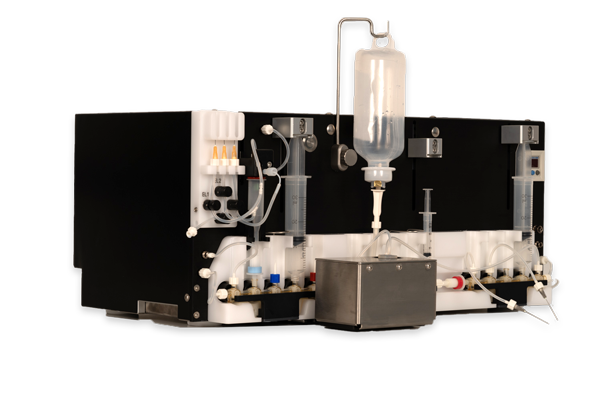 Up to two NEPTIS® RS can be installed into one standard single mini-cell in a stacked configuration.
Following the success of the RS module and customer feedback, the new NEPTIS® DB module was designed and built. The DB module is based on a modified RS module, where all the well known functions exist with the added bonus of being able to manufacture dual FDG runs.
The DB is capable of producing two consecutive batches of [18F]FDG with an automated cleaning sequence in between. New dual run cGMP reagent kit has been devised and are available to purchase. No operator intervention on the synthesizer is required during dual batch production.
Current Virtual Synthesizer® Applications
See the list applicable to this module
[18F]FDG
[18F]NaF
[18F]FLT
[18F]FMISO
[18F]F-Acetate
[18F]F-Choline
6-[18F]F-L-DOPA
[68Ga]Ga-DOTA-NOC
[68Ga]Ga-DOTA-TOC
[68Ga]Ga-DOTA-TATE
[68Ga]Ga-PSMA-HBED
[177Lu]Lu compounds
3 ramps of 5 pneumatic 3-positions actuators
W x H x D:
560 x 240 x 400 mm
22.0 x 9.4 x 15.7 in
Weight : 28 Kg / 61 Lbs
NEPTIS® RS and DB are fully compatible with the current cassette and chemicals used for the TracerLab Mx. The FDG chemistry sequence has been completely revised, to routinely give uncorrected production yields of more than 70%. The cassette components, the chemicals, and final formulation have been kept exactly the same, allowing module replacement with almost no changes required to your existing marketing authorization.