The NEPTIS® SP Stand Alone is an add-on module compatible with any brand of synthesizer. If your process requires final HPLC purification of a radio-labelled compound, and your synthesizer is not equipped with that accessory, it is always possible to use the NEPTIS® SP Stand Alone unit.
Download the brochure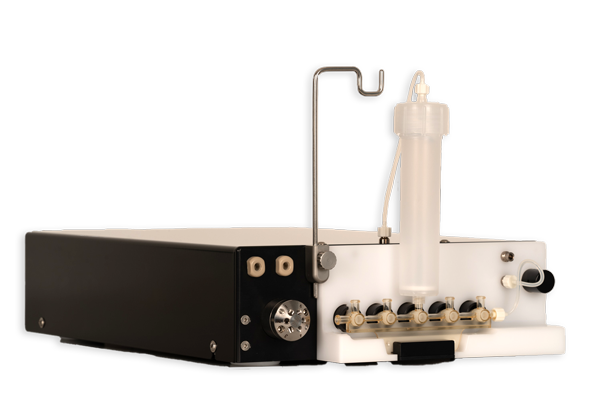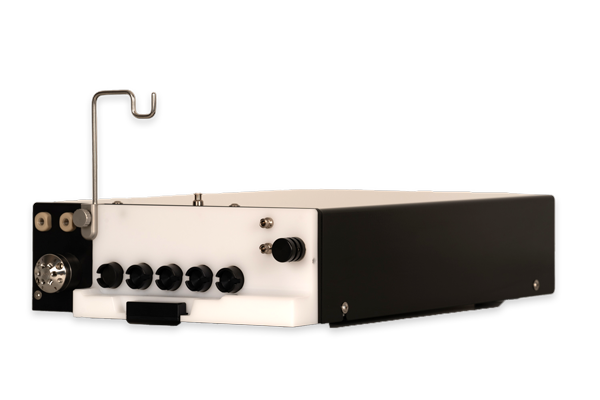 Once your existing module has finished the synthesis of the bulk product, it can be injected on to the HPLC loop of the NEPTIS® SP and all the purification and reformulation steps will be directly controlled by the integrated software.
The SP module comprises of an injection valve, injection loop, radioactivity detector and fittings for tubing connections to an external HPLC pump. All the hardware for the control of gas flow and vacuum is included in the module.
Following HPLC purification, your process may request the elimination of toxic solvents, this can also be achieved with SPE purification on the NEPTIS® SP. This provides the same reformulation system that is integrated into the NEPTIS® Perform module.
This is an independent module and includes its own logical controller (PLC) and is controlled by Neptis VSA 3.0.
1 ramp of 5 pneumatic 3-positions actuators
SP simple: 280 x 100 x 330 (WxHxD)
Weight : 4.5 Kg / 9,9 Lbs
SP stand alone : 280x100x450 (WxHxD)
Weight : 7.5 Kg / 16.5 Lbs
Supplementary Accessories
Up to 2 NEPTIS® SP modules can be installed into one single mini-cell in combination with a NEPTIS® LC.
The NEPTIS® SP is also an add-on module for the NEPTIS® LC module
The SP module can be combined with NEPTIS® LC when connection to an HPLC pump and SPE reformulation functionalities are needed.
Connected directly to the NEPTIS® LC, this module does not require any additional « in hot-cell » connections. Further, its control system is embedded into the control system of the NEPTIS® LC for seamless integration.